Unique Process Capabilities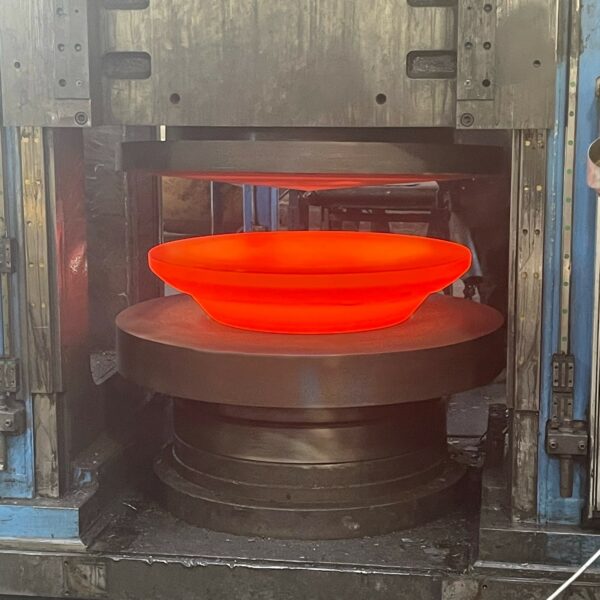 CNC rotary forging presses offer near net shape forgings up to 56" diameter.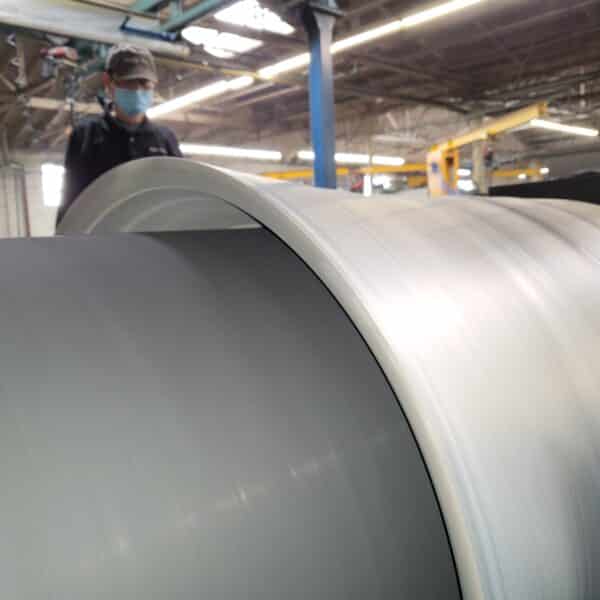 Spin/flow forming machines, creating a wide variety of rotationally symmetric shapes with a high degree of material efficiency up to 60" diameter and 130" length.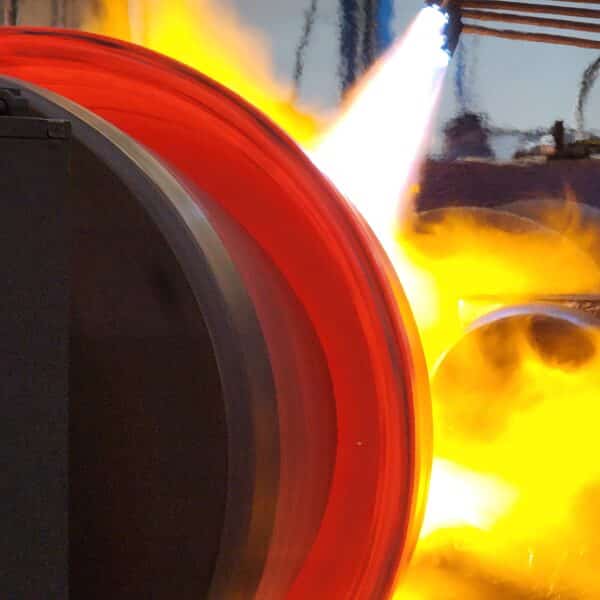 Our machines can create large diameter tubes and nozzles for high profile space applications, oversized military wheels up to 35" in diameter, and forged wheels up to 34" in.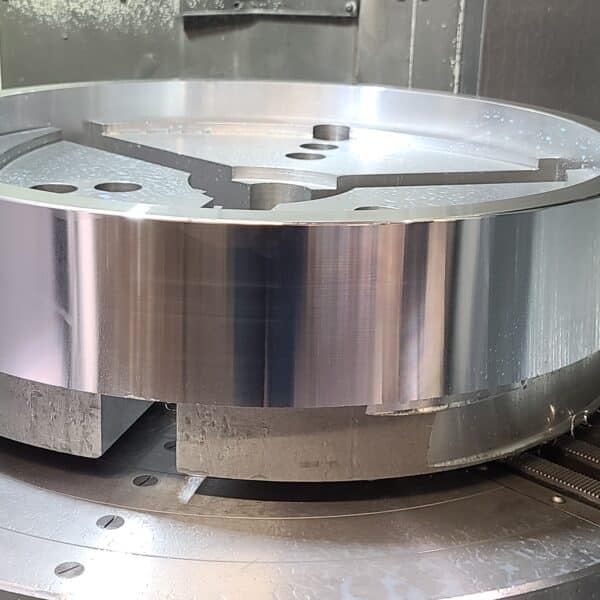 Conventional and CNC machine shop with over 60 machines for lathe turning and milling up to 90" diameter and 80" length.
Flow Forming
Flow forming is a metal-forming technique for manufacturing tubular components. A tubular preform is formed over a mandrel by rollers applying pressure. The material is rotated and is stressed in a particular zone above the yield point so that it flows in an axial direction.
The advantage of flow forming is to achieve a reduction in wall thickness. The final state is attained by pure compressive loading. The pressure applied to the material first of all serves to increase the work piece's strength and also lengthens the material. The result is an extended work piece with enhanced material properties, a higher load-bearing capacity and a longer service life than components produced by metal cutting processes.
AST produces cylindrical tubes of any wall thickness. Learn about our flow formed products for the aerospace industry, and the alternative energy industry.
Metal Spinning
Metal spinning is a forming technique that takes a preform or blank and clamps it against a spinning chuck. Spinning rollers then form the preform step by step until the material has been brought into final form and the surface is smoothed. A variety of other, additional machining processes can be performed at the same time.
Metal spinning displays obvious advantages in terms of cost-effectiveness and flexibility including generating savings in material and the possibility of creating any kind of form changes at a low tool cost and in fast production runs. Metal spinning is one of the most competitive alternatives to other similar metal forming processes.
Learn about our spinning capabilities performed in manufacturing products for the aftermarket wheel industry and the aerospace industry.
Rotary Forging
Rotary forging is a forging technology which uses a combination of two actions, rotational and axial compression movement, for precise component forming. This technology enables greater use to be made of materials, minimizing (in some cases eliminating) machining and welding operations. Rotary forging requires less force than conventional forming presses, due to a reduction in contact and friction: resulting in smaller presses and simpler tools.
Benefits of rotary forging include shorter cycle times, better mechanical properties from the superior working of the material and high material utilization. All this is done with very cost effective tooling.
Some main advantages of rotary forging, when compared with conventional methods, include: greater dimensional accuracy, better surface finish quality and material hardening and optimized grain structure.
Learn about our rotary forged products for the aftermarket wheel industry, the aerospace industry, and the alternative energy industry.
Shear Forming
Shear forming involves a round blank or preform being clamped between the spinning chuck and the tailstock and set in rotation. The round blank is formed parallel to the external contours of the tool by the shear forming rollers and applied to the tool. In contrast to the gradual metal spinning process, the material is applied in a single overflow: the metal is projected from one level to another.
The advantages of shear forming lie in the simplicity of the process. All conically tapered components can be made by shear forming in a single clamp. Since the process consists purely of material displacement, the change in the wall thickness of the finished part can be optimally calculated. While the shear forming roller moves parallel to the spinning chuck, the wall becomes increasingly thin in relation to the cone angle. The process results in tight tolerances and polishable surfaces.
Learn about our shear formed products for the aerospace industry.